JW Accountancy Services
Information about the company and its founder.
JW Accountancy Services is a small company located in Erdington, Birmingham and founded by Jane Wright over twenty years ago. We offer personalised and friendly accountancy services designed to help small and medium sized businesses with all their accountancy needs.
Here's what we're focused on:
A comprehensive suite of personalised services for payroll, book-keeping, VAT and Intrastat returns, management accounts and self assessment.
Producing accurate and timely accounts that give you the information you need to manage and grow your business.
A commitment to accuracy and quality. We want to give you the peace of mind to focus on what your business does best.
We understand every business is different. Before we begin working with you, we'll make sure we understand your needs. We are committed to providing a personal, friendly and professional service.
We invest heavily in the latest technology and our staff are well trained on all our systems. We use a full range of solutions from Sage, a leading provider of accounting and payroll software. We have also created our own in-house software specifically designed to improve our processes and help us focus on our client's needs.
Learn more...
Office Address
JW Accountancy Services
Corner Chambers
590A Kingsbury Road
Erdington, Birmingham
B24 9ND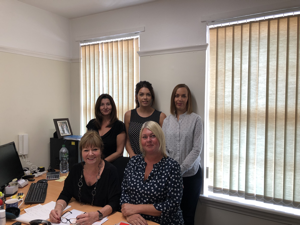 Vicki, Morgan, Naomi, Jane, and Leesa